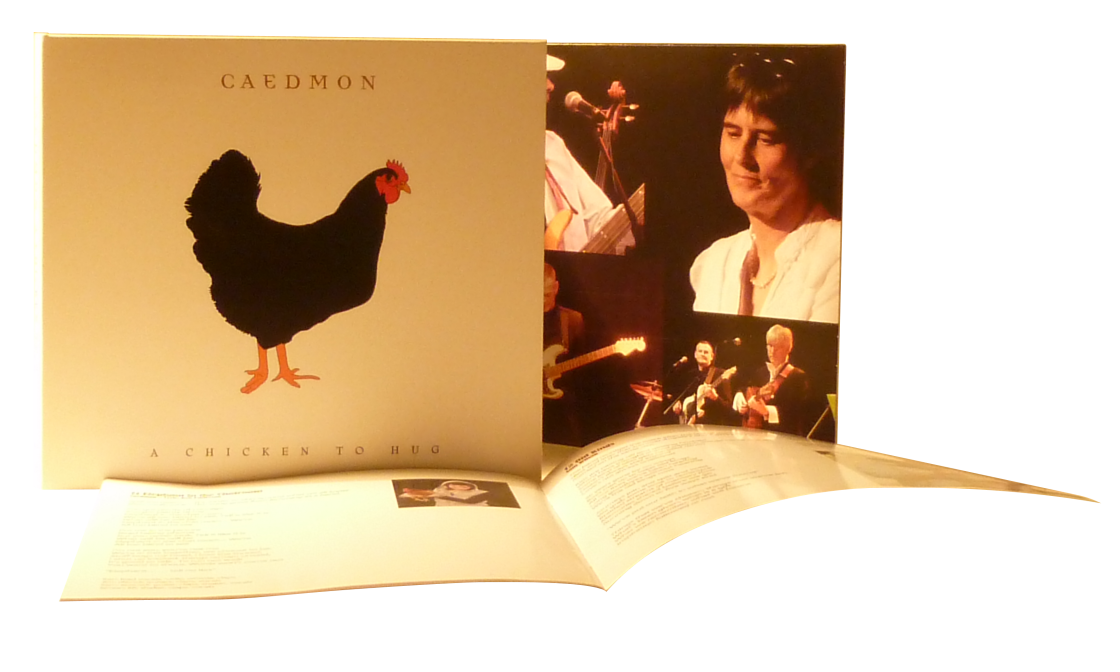 Caedmon are a folk rock band formed in 1973 and originally based in Edinburgh, Scotland. Their farewell concert in 1978 was marked by a limited vinyl album release which became a collector's item.
In 2008, the band got together and over the next 24 months, wrote and recorded a full collection of new songs for the album 'A Chicken to Hug'.
But what's most important - I'm in the band!
Track Listing:
Peace in the Fire
Still Here
Bonnie Boy
4 Winds Blow
Waltzing Home
Time Flies
Take it Away
Old Enough to Know Better
Childless
Ouagadougou
Elephant
Old Kings