Scottish Album of the Year Award
15 August 2023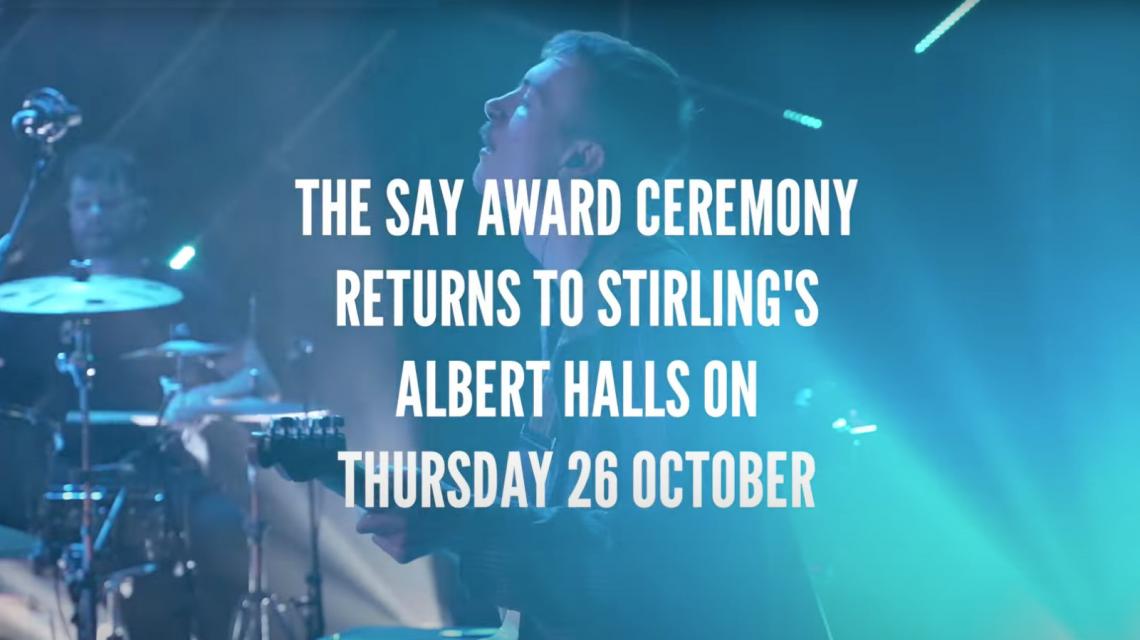 Vanity of vanities, saith the preacher, all is vanity.
So, having written, arranged, performed, recorded and produced a whole album, I've only gone and submitted it for the Scottish Album of the Year Award!
"Scotland's national music prize; celebrating Scottish music, and the cultural impact and contribution of outstanding Scottish albums."
Who do you think you are!
I know, right!
If I'm counting correctly, there are 393 eligible albums this year. The only qualification necessary is that you were born and/or live in Scotland and that your album was released in the last year. Oh, and that it's not just covers of the Beatles Greatest Hits or somesuch.
There are no categories, no genres - just good music that, maybe, makes a difference.
And in among the hopefuls are legends and giants of the Scottish music scene. KT Tunstall, Paolo Nutini and Lewis Capaldi are in there. Skerryvore and Calvin Harris expose the range from traditional to EDM. Altered Images, Mogwai, Belle and Sebastian - you might have heard of them? And the 2014 Mercury Prize winners The Young Fathers?
Norfolk and chance
On top of all that are the people I know. I spent a week with Kim Edgar and a dozen others on the Bird On A Wire Songwriting Workshop during lockdown (did I tell you I spent a week on a Songwriting Workshop? I spent a week on a Songwriting Workshop. Does it show?)
Although I've never met her, Pauline Vallance and I shared the screen right through 2022 on the Acoustic Bliss broadcasts. Kim and Pauline are both incredibly talented musicians. And then there's the other 380-odd musicians and bands with creativity by the bucketload, and some of them with engineers and producers and managers and budgets and— to be honest, what on earth do I think I'm doing?
I have a cunning plan
Let's lower the sights a little. I have three albums on the streaming services, James Bisset Volume 1, The Strange Brew Sessions EP and the music from the open source action game Excalibur: Morgana's Revenge which I made in the nineties (the music, not the game).
Every week, without fail, I get one listen on Apple Music, and it's for a track from the game called Camelot Reel, a slightly irritating four bar fiddle riff set in a dramatic, nay cinematic, context. Sometimes, the listen is in Nigeria, sometimes in California. As my sons have explained, it's probably being used in a thematic playlist while somebody plays a board or card game in the style of Dungeons and Dragons. It gets Shazamed once a week too, although no-one ever plays it again later.
Gamesmaster: You push open the ancient oaken door. This must have been a tavern or hostelry once, full of carousing and revelry, although now the benches are empty and the tables bare. Faintly, you can hear a teasing snippet of fiddle music and the rattle of a snare drum – or was it the scrabble of a startled rat? You slump alone in a corner, exhausted. It is the Fiddle of Foolish Phantasie. You fall into an endless dream. Game over.
Whatever. Point is, I get one listen a week, sometimes a little more. But, the judging process for the SAY Award requires that a hundred (yes a HUNDDERRED) judges listen to, and assess, the album.
"100 impartial 'Nominators' – chosen from sectors including journalism, broadcast and radio, music retail and live music venues – are invited to consider the titles from the Eligible Albums list and nominate their five favourite albums in order of preference. The SMIA assigns a score to each title in a Nominator's Top 5 (#1 – 10 points, #2 – 8 points, #3 – 6 points etc.), before announcing the 20 highest scoring albums as The SAY Award Longlist."
Result!
Ha! You think I'm some know-nowt who commands one listen a week! I've got eight songs on my album and a 100 Nominators will be listening to them and that's 800 listens! If I were a businessman I would scent a Profit Opportunity!
Although you have to feel some pity for the folk that have to listen to almost 400 albums in less that two months. That's around seven albums a day, every day!
Actually, reading the small print, what does "are invited to consider" even mean?
"Oh no."
"What is it darling?"
"SMIA have invited me to consider nearly 400 albums by know-nowts with one listen a week on Spotify."
"Good grief! Do they even know who you are! There must someone on the list that you've heard of?"
"Hmmm…. Actually, there are a few…"
"Well, there you go. Problem solved. Now, come to bed. Busy day tomorrow."
Oh well
Oh well. Still, hope springs eternal. The longlist is announced in September. Wish me luck. I'll start practising. Now where's my guitar?
Hang on, this door is ajar - a very creaky door. This must have been a tavern or hostelry once, although now the benches are empty and the tables bare. But - can I hear music? Jings, I'm tired. I'll just sit down here for a minute...
Fiddle of Foolish Phantasie